PipelineDeals Help Center
PipelineDeals & Outlook: Enable Sync
NOTE - this support article is for an older version of the Outlook plug-in. If you're looking for support of the most recent plug-in, go here.
How to Set Up the Outlook Sync (1:50)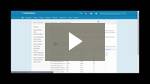 Overview
PipelineDeals has an integration with Outlook to sync your calendar and contacts. It also allows you to easily add your emails as Activities in PipelineDeals. The Outlook Sync can be used with the PC desktop versions of Outlook 2007, 2010, and 2013.
In order to enable the sync for your PipelineDeals account and users, you must be an Account Admin.
Setting Up the Sync
To get started, please close Outlook on your computer. This will prevent errors from occurring during the installation process.
Click on either your initials or avatar in the top right, go to Account Settings > Integrations > Outlook.
Enabling/Disabling Outlook Sync For Users
On the Outlook Integration page, you can choose users who have the permission to sync by clicking on the checkboxes next to user names. 
Administrators can download the sync from the Microsoft Integrations page.
Non-Account Admin
If you are not an account admin and your admin has given you permission to use the sync, you can download the Outlook sync from the My Profile area of your account. Click on either your initials or avatar in the top right > My Profile > Microsoft Integration. From this page, you can enable and download the Outlook sync.
Installing Outlook Sync 
You may receive a warning message about the Outlook plug-in when you download. We have tested this plug-in extensively and we are confident that the integration is safe to use. If you receive this message, click the arrow here and choose to "keep."
Click to open the file. Follow the installation directions. It may take a few moments to complete installation.
The Outlook plug-in is now downloaded. Click to open up Outlook and you can begin to use the sync.
If you have any questions, please feel free to contact customercare@pipelinedeals.com.
Talk to an actual person
1-866-702-7303
M-F, 8 am to 8 pm EST
---
---